company
What We Do
At Pete Bennett Photography, we have a passion for capturing the dedication, strength, and sheer determination that define the world of fitness, physique, and the vibrant energy of the gym. Our lens is focused on showcasing the incredible stories and transformative journeys of individuals who have embraced the fitness lifestyle.
Fitness Photography
Fitness Photographer

You're looking for a fitness photographer. Preferably one in Devon or Cornwall. You've spent hours online staring at other people's fitness photos. Lovely shots of shredded guys and bronzed up girls. A body builder in a gym. Maybe an athlete sweating hard during training.
All very pleasant, but none of it updates your fitness portfolio.
0
Photo Sessions
Expect unparalleled expertise and a deep understanding of the fitness industry. We know how to showcase your dedication, strength, and progress, delivering stunning images that truly inspire and elevate your brand or personal journey
0
Years in Business
14 years as a fitness photography specialist and industry leader guarantee clients unmatched expertise and exceptional results. With a deep understanding of the fitness world, I capture their dedication and strength like no one else, delivering imagery that sets them apart
0
Cups of coffee
Since my business started, I've consumed enough coffee to power a small city! If caffeine were currency, we'd be running the Bank of England by now. But hey, it's the fuel that keeps our creativity percolating and productivity brewing! ☕
creative
Our Approach
We understand that the world of fitness is more than just lifting weights and running on treadmills. It's a journey of self-discovery, discipline, and achieving the best version of oneself. Our photography approach goes beyond snapshots – we aim to encapsulate the sweat, the struggles, and the triumphs in every shot. Our lens becomes a storyteller, conveying the commitment and spirit that drive individuals to push their limits.
Get Started
Join Us in Celebrating
We invite you to explore our portfolio and witness the dedication, discipline, and determination that characterise the subjects of our photography. Each image tells a powerful story of sweat, sacrifice, and triumph. Whether you're an aspiring fitness enthusiast or a seasoned athlete, our photography will resonate with your journey.
At Pete Bennett Photography, we're not just photographers; we're storytellers of the fitness revolution. Let us freeze your moments of strength, endurance, and achievement in time – because the path to greatness is worth remembering.
Get ready to see fitness and physique photography from a new perspective. Contact us to schedule your personalised session and become a part of the fitness photography movement.
Accreditated Body
Associate
Member of the Society of Wedding and Portrait photographers
Awards
Multiple award winning photographer
Publications
Published in various national magazines both online and hard copy
Up to 1.5 Hours of photoshoot
All the help you need with posing
Private Studio
5 edited images
private client gallery
High resolution digital images
1 - 2 hours of photoshoot
All the help you need with posing
5 edited images
Private client gallery
Up to 4 outfit changes
Gym location of your choice
High resolution digital images
Makeup artist available at extra cost
4 - 5 hours of photoshoot
5 edited images
Private client gallery
Private gym location
High resolution digital images
Social media sized jpegs
What they say
Our Customers
"Our customers' voices matter most! See what some of our clients had to say about their experience with Pete Bennett Photography.
'You make me look like a magical muscle unicorn'
DEBORAH BAKER
DB FITNESS COACHING
Having worked with Pete previously, I couldn't recommend him more! Very professional, very passionate and also a very nice guy! His attention to detail behind the lens is just incredible... I can't wait to work with him again!
DEAN DARK
DARK PERFORMANCE
Pete was extremely professional and produced some wonderful images for my business. I was anxious about having my photo taken but he was brilliant and made sure I felt at ease throughout the whole experience. I would highly recommend him to others looking to have some professional photos taken.
VICTORIA HILLMAN
THE YOGA YARD
Need help
Contact us
Email: info@petebennettphotography.com
Phone: +447767871345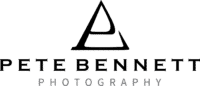 Copyright Pete Bennett Photography 2023