Bridal photo shoot at Hotel Endsleigh – Devon – A behind the scenes account
Bridal photo shoot at Hotel Endsleigh Devon – A behind the scenes account
Have you ever wondered what it is like to be part of a bridal photo shoot?
I started to write a blog post describing the amount of effort it takes to pull together a location bridal photo shoot, I was partially through when I received the following account of a recent bridal photo shoot day at Hotel Endsleigh. Written by Dolly Loco one of our beautiful models from the day. So I stopped writing and decided that Dolly's account of the day was far better reading. I hope you enjoy it.
    Wow, today's shoot was a magical experience, witnessing the time and effort that goes into creating a shoot was an eye opener for me. 
   I arrived at Hotel Endsleigh very early in the morning, as planned. The venue is so beautiful, a real enchanting place, the perfect place to photograph lovely brides! I was quickly introduced to hair stylist Lyndy Ewings who styled my hair throughout the day. I was slightly worried about how Lyndy would create something beautiful as my hair is very thin and lifeless. Lyndy created a beautiful intricate bridal bun which was created with no extensions or hair enhancements; I was astonished by the results! Lyndy did a wonderful job in creating the classic bridal look. Throughout the day, Lyndy created different looks to go with the different style of dresses. After hair, I was introduced to make-up artist Sarah Bennett, walking into the venue in the early hours of the morning, bare faced, feeling less elegant than ever, Sarah was so reassuring. Sarah quickly created a master piece, when I looked in the mirror I could have cried, as cheesy as that sounds as it was not my real wedding day! However, from seeing myself in the morning to seeing a real artists touch gave me the confidence to go out and shoot knowing I had been transformed into this beautiful bride. 
   After hair and make-up it was time for my first shoot. I met up with Pete Bennett on the first location. Pete was a real pleasure to work with, throughout the shoots Pete really helped build my confidence by guiding me every step of the way. Pete made sure that he reassured me whenever he captured the shots he aimed for. I would love to work with Pete again as I came away from each shoot feeling exhilarated and proud of what we produced. There were some lows throughout the day, I know when shooting on location the weather is very important. We had to dodge the rain most of the day and shoot when the sun broke through the grey, heavy clouds. This made the grounds boggy, I was so cautious about ruining the expensive wedding dresses as we work around various muddy puddles. There were many highlights throughout the day, of course getting to try on these beautiful wedding dresses and being transformed into a beauty queen. I loved learning how to pose and create various looks, being guided by Pete taught me a lot. 
   To be completely honest, the best part of the day was meeting the team. When I turned up at the venue I was instantly taken in and socially involved by each member. That was such a lovely feeling knowing that I was part of such a pleasant team. With everyone being so relaxed and down to earth, the jokes and dress ups quickly commenced! The long hours in hair and make up made them even more enjoyable as everyone was chatting away, it was as if we had been friends forever. The laughter and support on set was just nothing like I have ever experienced on a shoot, it helped me to open up in front of the camera. The day was just a great experience which I would be honoured to be a part of again. 
Carol-Ann 
… x
If you read and enjoy this blog post please leave a comment below or why not subscribe to be kept up to date.
To see more of Carol-Ann's pictures from the photoshoot go and grab a copy of this months Always and Forever magazine.
If you are looking for a wedding photographer to photograph your wedding at Hotel Endsleigh or would like to model in the next bridal photo shoot contact Pete for details. 
pete bennett photography
February 23, 2014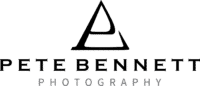 Copyright Pete Bennett Photography 2023