Category:
Cornwall Photographer
Beauty Muscle Fitness Photoshoot – 2018 Beauty Muscle Deborah and I were long overdue a photoshoot. What with one thing or another getting in...
Continue Reading
Commercial fitness photography – IDASS photo shoot 2018 I do enjoy a commercial photoshoot. In reality commercial photography comes in all different shapes, sizes...
Continue Reading
Castle Vets Launceston – a commercial photoshoot 2018 People Photographer I spoke in an earlier blog post about being a people photographer. That is...
Continue Reading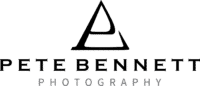 Copyright Pete Bennett Photography 2023