Sarah & Dan – China Fleet Country Club – Cornwall Wedding Photographer
China Fleet Country Club Wedding
Wedding Photographer Cornwall
Pete Bennett Wedding Photography
Sarah & Dan China Fleet Country Club Wedding 8

th

February 2014
It was my first time photographing a wedding at the China Fleet country club, although I have been a member there for years. Its great place for a wedding photographer mainly due to the vast grounds extending over an eighteen hole golf course. When I arrived as a wedding photographer I was spoilt for choice or so I thought……..
The UK has been experiencing some of the worst storms for years and Sarah and Dan's wedding was not going to get in the way of a few more!!
The day of the wedding started out by being a sunny but blustery day. The amount of wind is quite ironic as Sarah and Dan are both yacht sailors and would have loved to have been out sailing in the stiff breeze. Sarah was getting ready overlooking the River Tamar in Saltash, a stone's throw away from the Tamar Bridge in a friend beautifully restored Victorian house.
I was asked to photograph the bridal preparations for Sarah. This is a great time to start as a photographer as generally there is a buzz in the air as the bride gets ready, surrounded by her close friends and family. Sarah Bennett was employed for her incredible make up artistry. Wow does that lady know how to make ladies look good! Photographic wedding make up is an art in its self, but that is a subject for another blog post. From a photography perspective the bridal preparations not only can be full of priceless moments, but allow the photographer a chance to be a little more creative as well.
So with the make-up and hair all done it was time to put on the dress and then be unveiled to her father who was waiting patiently down stairs. It is difficult not to feel the emotion as a father sees his daughter in her wedding dress for the first time.
The King Harry Bus company was providing the transport for the bridal party to get to the China Fleet Country Club. So after a few Marilyn Monroe moments holding down dresses in the breeze the bridal party was aboard the bus.
The wedding ceremony went without a glitch and I guess as a photographer at this time of year you have to expect it, but the ceremony room China fllet country club is very dark. Darkness that is comparable to the 'keep' at Pendennis Castle. It is very important that your wedding photographer is good in the dark as they are in the day light, or you will not get any photographs of your ceremony.
The wind and rain were relentless and about the time I was trying to get the couple photographs done a squall blew through topped off by a little hail too. I was desperate to use the grounds of this fantastic venue but I need to find somewhere close, dry and out of the wind to stop the bride from freezing. I settled on tucking away behind the barn adjacent to the entrance to the China Fleet Country Club. Sarah and Dan used this time to take stock for a moment since this was as alone as they had been since they got married.
It was time for some emotionally charged speeches and the sincerity which Dan delivered his ensured there was not a dry eye in the house.
With the food and cake cutting all complete it was time to start dancing. Sarah and Dan took to the floor and after a bit of Gangnam Style with some children, had their first dance to Taylor Swift's Love story which is very fitting for such a lovely couple. Beyond the first dance drink started flowing and crazy dancing went on into the night.
If you are looking for a wedding photographer to photograph your wedding at China Fleet Country Club contact Pete for details.
pete bennett photography
April 11, 2014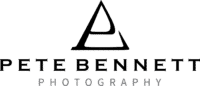 Copyright Pete Bennett Photography 2023