Wedding Photojournalism – Highly commended image
Wedding Photojournalism
Highly commended in the SWPP international monthly awards
Wedding photojournalism or reportage wedding photography are not terms you would normally hear me say. Fundamentally these terms mean recording events through photography. But none the less the terms are used because they are trendy at the moment!
 I am a Photographer and I like to think that I can turn my hand or more importantly my creative eye to all types of photography. I use my knowledge and understanding of light to help craft images from all situations, no matter how challenging.
I had never thought to enter one of my wedding images into the SWPP monthly competition before, so this was a first.  When the judging had completed for January I was delighted to see that this image was highly commended.
If you are looking for a wedding photojournalist to photograph your wedding contact Pete for details.
pete bennett photography
February 12, 2014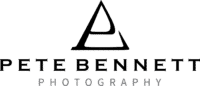 Copyright Pete Bennett Photography 2023