A body building photoshoot with Dean Dark at Progym Saltash Cornwall
Pro Gym Saltash
Pro Gym in Saltash Cornwall has been one of my go to gyms for a body building photoshoot for a while now. So it was great to finally get to photograph the manager Dean Dark on his own hallowed turf. Dean entered his first body building competition around 2 years ago consequently he loved the experience and he was hooked! Fast forward one and a half years and Dean had a child and in his words 'a dad bod'. Nevertheless Dean was hooked and simply had to get back up on that stage bronzed up and competing.
Transformation Time
In fact Dean felt so out of shape he and his coach decided that a 20 week prep would be required to ensure he was show ready. For more information on Dean's prep contact Dean direct. We had agreed on a shoot date weeks in advance. With this in mind I sat back and watched Deans progress on social media. The transformation he was making as a result of his dedication was outstanding, consequently even a novice like myself could see the difference.
Photoshoot Day
Up to the present time and Dean was 3 weeks out from the show, 17 weeks into his preparation. Like most people Dean made a point of telling me how he really didn't like having his photograph taken. During this time he suggested being more comfortable in a pair of sparkly underpants in front of 500 spectators! I encouraged him to understand that he was not alone in his thoughts (well maybe not the sparkly underpants bit!) and reminded him that from time to time we have to step out of our comfort zones. As can be seen Dean did a great job flexing and tensing various bits of his body on demand.
PCA TNT Classic Novice CHAMPION
Dean only went and did it! Finally all the hard work had paid off and Dean can proudly call himself PCA TNT Classic Novice CHAMPION. I am delighted for Dean and his entire support network surrounding him. I am also pleased to say he had his first body building photoshoot with me!!
Here are a few of Dean's images below, I hope you like them.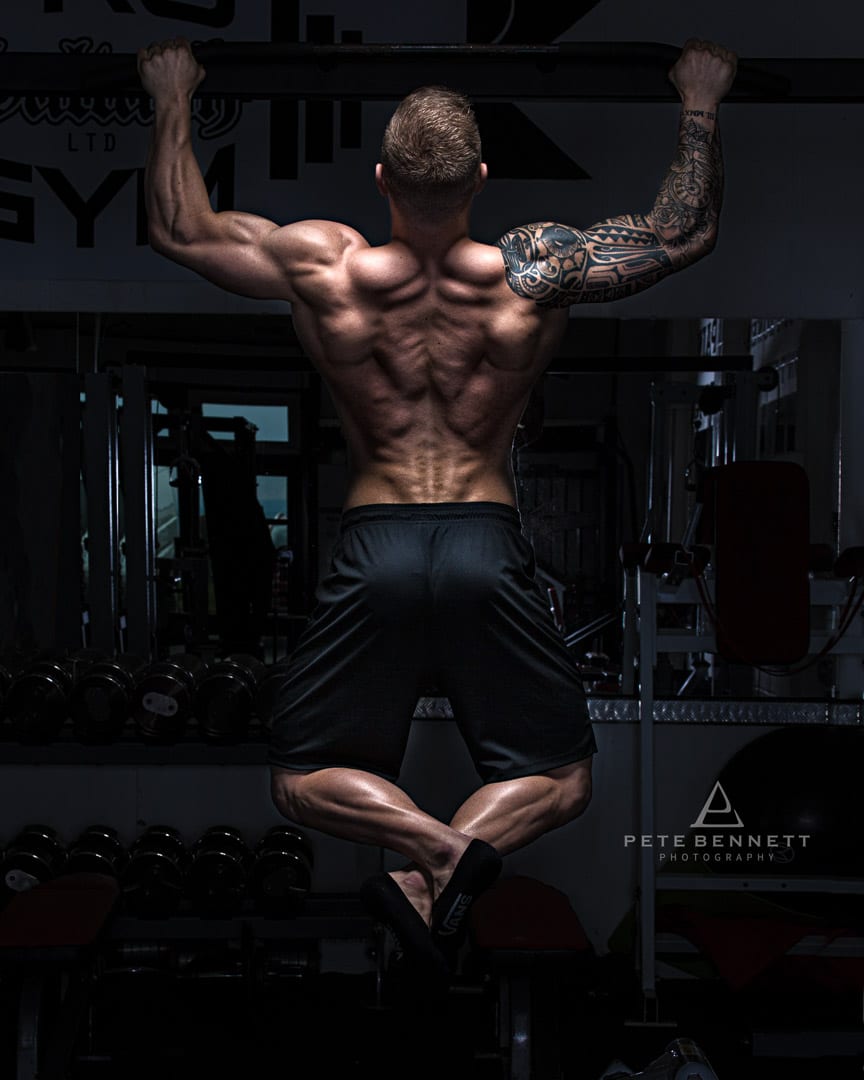 If you are looking for a Body Building photoshoot to capture your body at its best contact Pete for details.
Body Building Photoshoot
Commercial Fitness Photography
Plymouth Fitness Photographer
Gym Photoshoot