GOLD award in November 2015 from the SWPP
GOLD award in the 'Monochrome category from the SWPP
The SWPP (The Society of Wedding and Portrait Photographers) monthly competition receives thousands of entries from around the World every month. I am delighted to say that I was awarded 'Gold' for an image in this month's (November) competition. The image was part of a set for Dean Burchell in support of his business DB Fitness and Nutrition. Thank you Dean you were amazing. My award was in the following category:
Monochrome
Gold image
I love fitness photography and portraits, they both excite me for different reasons. But they both have a common goal for me, I like to make people feel great about themselves, whether its during a photoshoot or receiving your finished images. I enjoy putting smiles on peoples faces. A simple reason which is very important to me.
For any photographers reading this, The image was shot with a Canon 5D Mkiii with a EF70-200mm f/2.8L IS USM lens at 100mm. With lighting provided by Elinchrom
If you like what you see come and join my facebook page so you can keep up to date with the projects I am planning.
Pete
If you would like to contact Pete about your wedding or portrait photography requirements I would love to here from you.
Author: Pete Bennett
Pete Bennett
January 22, 2016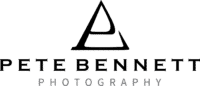 Copyright Pete Bennett Photography 2023