Gym Photo shoot
James Jordan is a personal trainer in the ocean city of Plymouth…
James came to me looking for something more energetic than his previous physique photo shoots. Unlike his previous studio based experiences James had a desire to hit the gym. With the intention of getting pumped up before and during the gym photo shoot to ensure his muscle popping form would be at its very best.

James Jordan is a personal trainer in the ocean city of Plymouth. In fact he is a personal trainer based primarily at the Nuffield Health Centre in Plymouth. James has more than 8 years of experience in the fitness industry. He works with a range of clients of all age groups from weight loss to muscle building. Whatever your goal, James has the knowledge and experience to help you achieve. During the Summer of 2015 James was the Personal Trainer to international DJ Steve Aoki on his European tour.

Commercial Gym = Busy!
James and I arranged his photo shoot for the middle of the week day. In order to avoid the masses in the busy commercial gym. In light of that when I arrived at the Nuffield health club in Plymouth, I was shocked to see 40 or 50 people in the gym all clad in lycra making the most of their scattered lunch breaks. Unlike most the gyms that I shoot in, there was still plenty of space to set up the lighting without tripping people up.
James's body fat was down to less than 7% coming into the photo shoot so consequently every bit of muscle and sinew was on display. Consequently from a lighting point of view it made my job relatively easy. Lots of hard light to add even more definition and James was guaranteed to look amazing.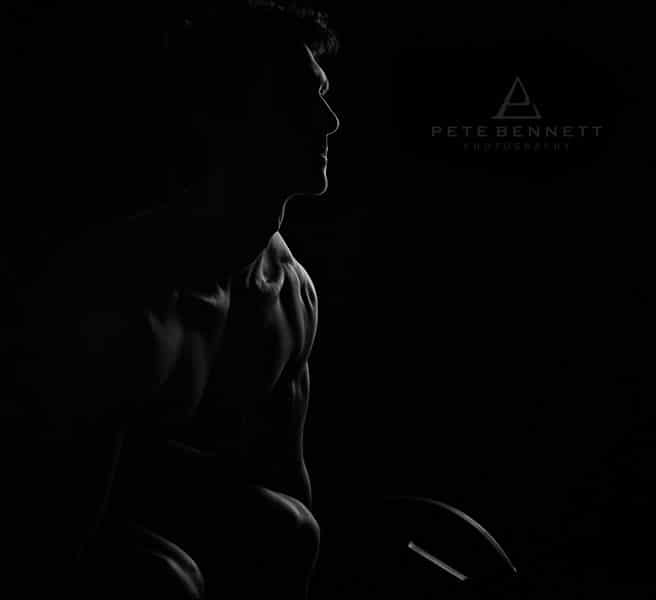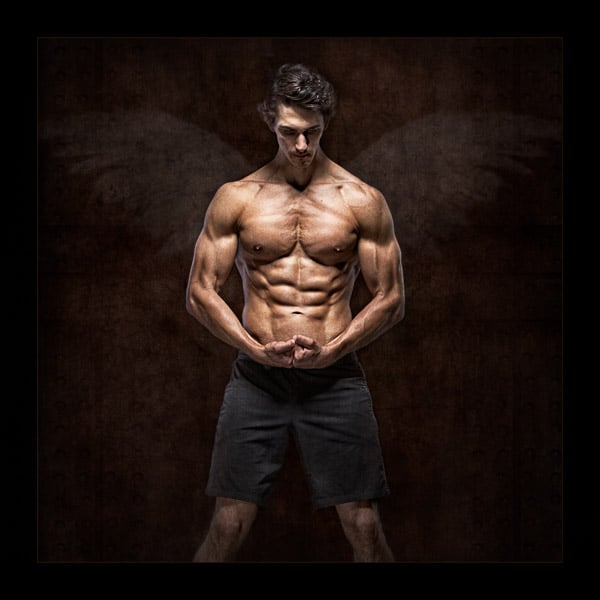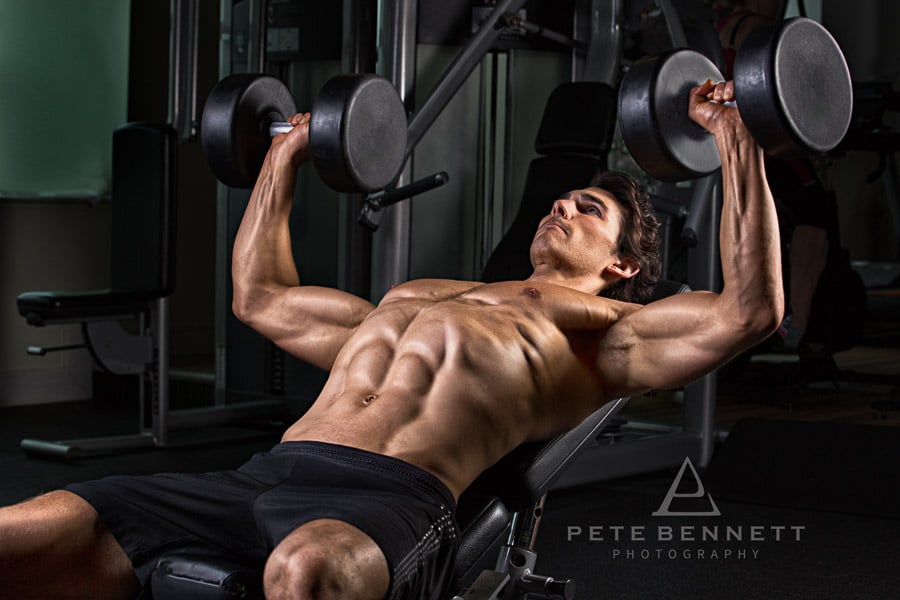 If you are looking for Physique photography to capture your body at its best contact Pete for details. If you would like to find out more about Fitness Photography click here
Fitness Physique Photography
Plymouth Fitness Photographer
Gym Photo shoot
Devon Fitness Photographer