Portrait Shoot of Indian Man – Port Eliot Festival 2017
Indian Man, Port Eliot Festival

July 2017
Port Eliot festival with Indian Man well what a treat, but who Is Indian Man?
Definition: An Urban Bhangra DJ that rocks every crowd mixing New and Old Skool Bhangra with Garage and Hip Hop.
Indian Man has performed at festivals such Shambala, Latitude, Boomtown, Nozstock, Glastonbury, Port Eliot blending his inspirations from the east and west.
Rejected by his family in the Punjab based on his immense passion for jazz, garage and hip hop (also fleeing from an arranged marriage and forced traditions). As a result he is on a mission to share Urban Bhangra with the masses.
He spins anything from Bhangra classics to garage filled grooves combined with his mother-tongue twisting lyrics. His bass-filled jams and hip hop drops will make it irresistible for you to join him on this dancedelic journey from the Punjab to the UK.
Last year (2016) I had the great fortune to photograph Indian Man at Port Eliot festival. Well, one year on we returned to the festival and Indian Man is much more about the music. To that end gone is his trade mark Red Hat and catch phrase 'ARRRHAAAAA' although he still has an abundance of showmanship oh, and the little round sunglasses!
Portrait Photoshoot
By the time Indian Man was standing in from of my camera poised and ready for a portrait session, Port Eliot Festival 2017 had actually finished for the year! The festival was sold out this year and consequently finding a quiet spot down by the river Tiddy would have been impossible. So we took the decision to avoid the crowds and wait until we would be guaranteed less people. Port Eliot has acres of the most beautiful landscape to act as a back drop for a portrait photoshoot. Additionally after all of the precipitation over the weekend, at this instant the sun decided to shine and display this pretty part of Cornwall off in all its splendour.
To begin with I hooked up the f2.8 70 – 200mm lens. The plan was to work with the harsh natural light to produce purposely contrasty images before diving behind the boat house. As a result this allowed me to soften things up a little bit using the diffused light. We used the nearby woodland area to evoke a feeling of 'mother earth' where the delightful Ellie became the photographer's assistant.
We had a great time photographing Indian Man. If you get the chance track him down and go to one of his gigs you won't be disappointed. Here are some of the images of Indian Man at Port Eliot. I hope you enjoy the images above as much as I enjoyed capturing them.
If you are looking for a photographer to capture you or your event contact Pete for details.

Author: Pete Bennett
Port Eliot Festival
Cornwall Photographer
Pete Bennett Photography
Port Eliot Portrait Photographer

Pete Bennett
November 6, 2017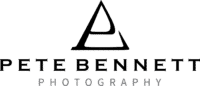 Copyright Pete Bennett Photography 2023