Southwest fitness photographer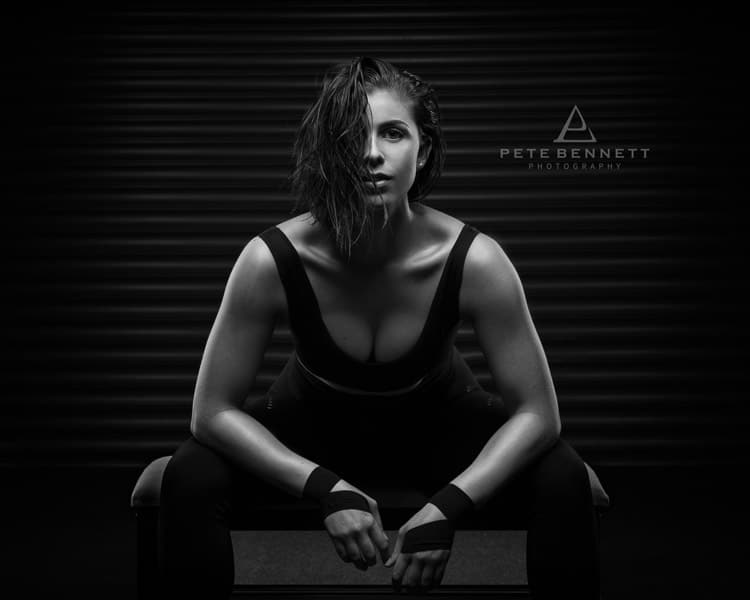 Carys was looking for a Southwest fitness photographer and found me via my Instagram account. Carys approached me looking for some black and white images for her new Personal Training website. Given that I love a good monochrome image who was I to refuse the challenge. With this in mind we set about planning the photo shoot. Firstly we considered the venue, a point often overlooked when first conceiving the idea of a photoshoot. However we were very lucky to have the use of Matt Luxton's gym. The gym is perfectly situated nearby my studio here in Cornwall. As a photographic studio it provides a great backdrop for any fitness photoshoot. Plenty of space and plenty of fitness equipment!!
Have a plan before you shoot.
With the venue confirmed it was time to start looking at a shoot plan. So without delay I started sketching some ideas for Carys to voice an opinion over. It is important that the photographer and clients ideas align to avoid any embarrassment later. Preparation is key to a successful photoshoot, hence knowing your subject so you can make a picture is crucial. I will always have a minimum of five concept ideas sketched out prior to any fitness shoot. These sketches will show model posing, lighting diagram and a written note of the mood I am trying to evoke from the image. If I can offer any advice to new photographers looking to be more creative it would be – learn to sketch. It will help you understand the relationships that form between the lights and the darks of an image. Immediately being able to see the image you want to create in your head before you press the shutter release will change your world. To sum up the subtle changes you make to the lighting will have a huge impact on your final image.
Here are a few images from Carys's photoshoot, I hope you like them.
If you are looking for a Southwest fitness photographer to capture your body at its best contact Pete for details.
Southwest Fitness Photography
Plymouth Fitness Photographer
Gym Photoshoot
Devon Fitness Photographer