Fitness Photoshoot
Vicki Terry is the owner and head trainer of ActiFit . Amongst other things Vicki is a qualified Personal Trainer and Nutritional advisor. Other strings she has to her bow include Aerial hoop instructor, pole gymnastics instructor aerial yoga instructor and not forgetting bikini athlete. Which leads me on to why Vicki contacted me.
Earlier in the year Vicki had decided to enter the UK Ultimate physique (UKUP) bikini athlete competition. Vicki wanted to record all of her meticulous dedication, with a set of images to remember her efforts by. Vicki has had professional photo shoots done before so she was very clear of the output she wanted. Finally the brief was simple 'I want striking images which are different and obviously make me look super-hot'
The shoot location was the well-equipped gym run by Nick Lane of NL Fitness in Tavistock, Devon. Consequently it is well layed out offering a good amount of space for placing strobe lighting without falling all over yourself. By and large the behind the scenes time lapse video shows the gym in all its glory. Thanks Nick.
Enough of the waffling! In a word, have a look at some of the images from Vicki's photo shoot. I hope you like them.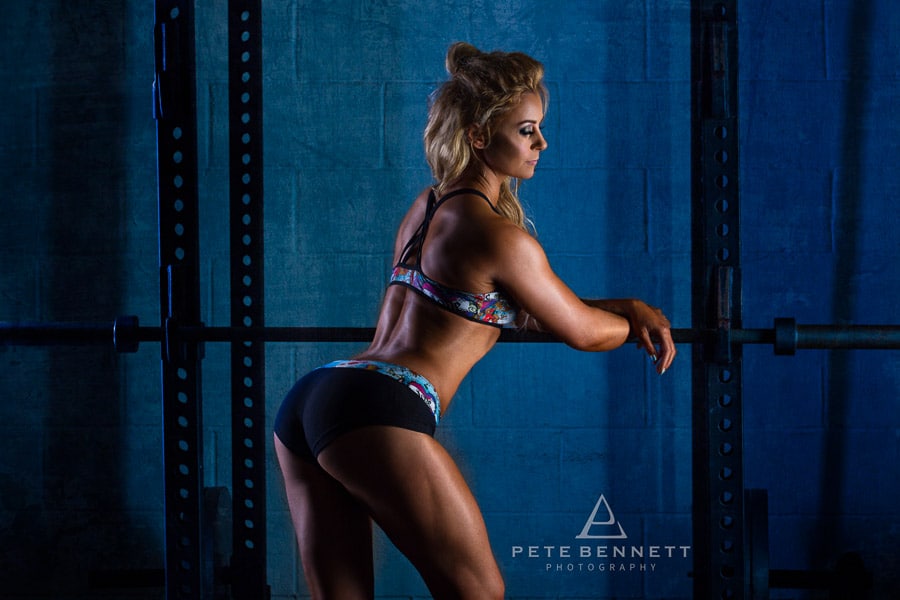 If you are looking for a fitness photographer to photograph you at a location of your choice contact Pete for details.
Fitness Photography
Plymouth Fitness Photographer
Cornwall Fitness Photography
Devon Photographer