Winter Wedding Photography
Winter Wedding Photography
Plymouth Wedding Photographer
Low light Wedding Photography
Devon Wedding Photographer
Winter Wedding –

31st December 2015
Winter wedding photography can be a challenge for the best of photographers. The light levels start off low and just get lower. All the modern camera equipment in the world can't help you unless you know how to use it. I get asked to photograph many low light winter weddings and low light venues. I enjoy the challenge and the additional creativity it requires when searching for couple shot locations. You are forced to look for what you do not normally see. It is an odd statement but most of us go about our day and look at everything but we consciously do not see.
The other consideration for winter weddings in the UK is the temperature. It's great for everyone who is stood out in the cold with their coats on but generally the bride will have her shoulders uncovered sacrificing herself in the name of art! I believe in getting the shots you need quickly and efficiently while having a little bit of fun along the way.
This couple's wedding ceremony took place in St Mary's Church at Bickleigh, Plymouth. It was a very intimate wedding with approximately sixteen guests including the family. After the ceremony the guests assembled for a few group photographs before seeing the bride and groom off at the gate of the church before heading off to the reception in Plymouth
We considered some couple photographs up on Plymouth Hoe but the tail end of a hurricane was blowing through. It was not practical to try and brave the weather so we headed off the venue to get the some memorable couple photographs. One of the couples images gained a 'highly commended' in the SWPP monthly international competition, which was great news.
I had a terrific day with Katie and Cody on their wedding day, such a great couple to work with. I hope you enjoy the images above as much as I enjoyed capturing them.
If you are looking for a wedding photographer to photograph your wedding in Plymouth Devon contact Pete for details.
Pete Bennett
October 6, 2016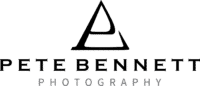 Copyright Pete Bennett Photography 2023